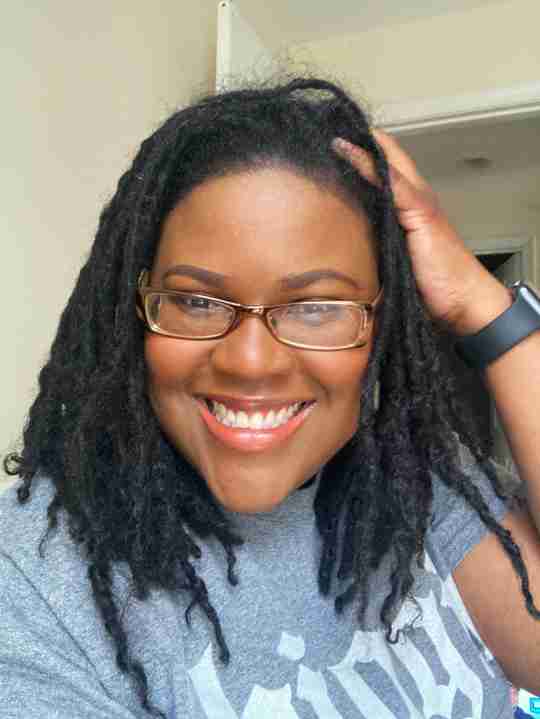 About Our Founder
Hi friends and tea lovers (and coffee drinkers)! I'm Shanae. I'm an herbalist and the founder of the Hip-Hop inspired herbal tea company, Ivy's Tea Co. 
I've been drinking tea since I was a little girl. I'm the first born American to a family full of Jamaicans and Brits. I came by my love of tea honestly. Tea is how I became an adult, how I learned more about family drama, politics and more. Tea has always been my go-to. Once I got older, I abandoned bagged teas for higher quality (more expensive) loose leaf blends and even added "Tea" to my budget as a line item. 
Later I started experimenting with my own blends, really focusing on the herbal teas. Frustrated with being tokenized and wasting my degree at a non-profit in DC, my little sister suggested that I start my own business making tea because "I love it so much." 
I launched Ivy's Tea Co. in November 2016 and in the spring of 2017, I started an herbal apprenticeship to learn more about herbs and get the jump on my competition. 
Pairing my love of African American culture and Hip-Hop music with a newfound love of plant medicine, I dedicated myself to making Ivy's Tea Co. a huge success. We're not there yet, but I've got a feeling that it's very close. 
With my products, I want to change the way you see tea drinkers, then get you to drink more tea. Our tea. 
When I'm not blending teas or infusing honey, I'm probably knee deep into a new Hip-Hop podcast on Tidal. Now that COVID restrictions are lifted, you'll probably catch me at the nail salon - nails gotta stay fly.